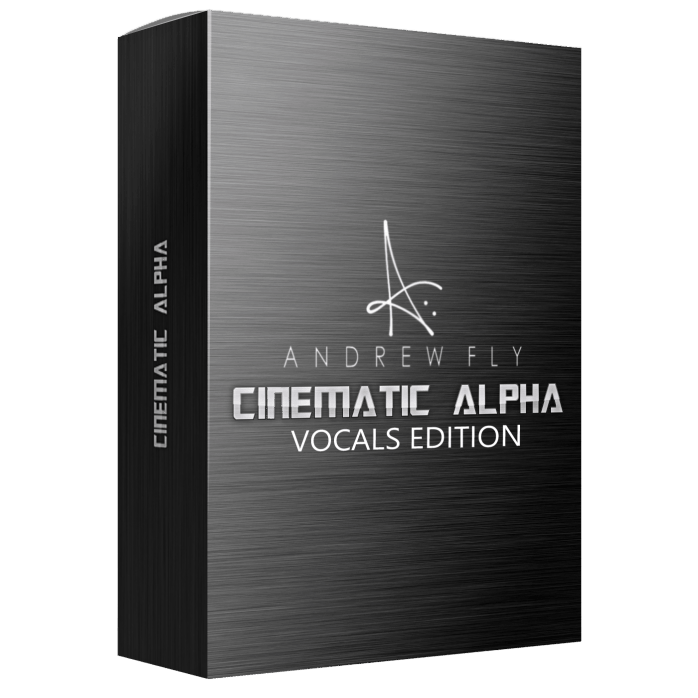 I am proud to share my new "lockdown" project Cinematic Alpha, the new concept of "lite samples".
The first product that I dedicated to the Vocals and Phrases, I asked the amazing performance by Laura Kleinas and Denise Guerrera alias AMNE. Two very talented singers who made possible this digital dream.
I can't forget Fabrizio Famà for the Bonus samples, he made a great job recording his electric guitar!
But You already know that it's very important to test a prototype, so I asked the precious opinions of different artists such as: Tim Truman (Miami Vice, Melrose Place, Charmed etc.), Chris Hüelsbeck (Turrican, The Giana Sisters, etc.), Iván Martínez Lacámara (Money Heist, Vis a Vis, El embarcadero), Fabian Del Priore, Fabio Tedde alias The Pianist Without Borders, Domenico Ciaffone (Sterling, Time & space etc.), Renato Avallone, Sebastian Lis, Dave Meredith.
I am very grateful with all them, they are talented and good people, they helped me a lot when I used to develop the library until the publishing process.
The Demo by Chris Hüelsbeck
Chris has composed an amazing demo for Cinematic Alpha, wow my favorite composer who has created the music for the Commodore games, when I was 7 years old I played listening his amazing music.
I have to be honest with you, I was moved when he sent me the demo, my wife was under shock to see me with big tears of happiness. Listen the demo by Chris Hüelsbeck
Cinematic alpha is 1.7 Gb only on hard disk, very lite and useful, that's why I want to give the opportunity to customers to save space and perform very well.
Watch the Trailer with the review of Iván Martínez Lacámara

Watch the Trailer with the reviews of Tim Truman, Chris Hüelsbeck and Fabian Del Priore

Watch the Trailer with the reviews of Domenico Ciaffone, Renato Avallone, Fabio Tedde and Sebastian Lis

Cinematic Alpha – Official Soundcloud Channel
Special Thanks to Family and Friends for the support!
Thanks to all reviewers:
Chris Hüelsbeck
Iván Martínez Lacámara
Tim Truman
Fabian Del Priore
Domenico Ciaffone
Renato Avallone
The Pianist Without Borders
Sebastian Lis
Dave Meredith